Because of time conflict with other meetings (楓杏講堂) on June 17 and 24, the June monthly meeting (scheduled on June 17 originally) is rescheduled to 2020/07/01.
The agenda remains unchanged. The meeting information is updated as follows.
The June monthly meeting of "TMU Neuroscience Research Center"(神經醫學研究中心)
Time: 2020/07/01 (Wednesday) 12:10-13:40
Location: Google Meet
Agenda: 
Progress report:
Host team: NeuroImage Team (神經影像團隊) led by Vice President Cheng-Yu Chen.
"

Cognitive impairment in Mild traumatic brain injury: A connectomic approach

" presented by Dr. Peng Syu-Jyun
"Memory and motor assessment in Idiopathic normal pressure hydrocephalus using advanced MRI and AI " presented by Dr. Rennie Yung-Chieh Chen
If you have any questions, please feel free to contact us.
Thank you.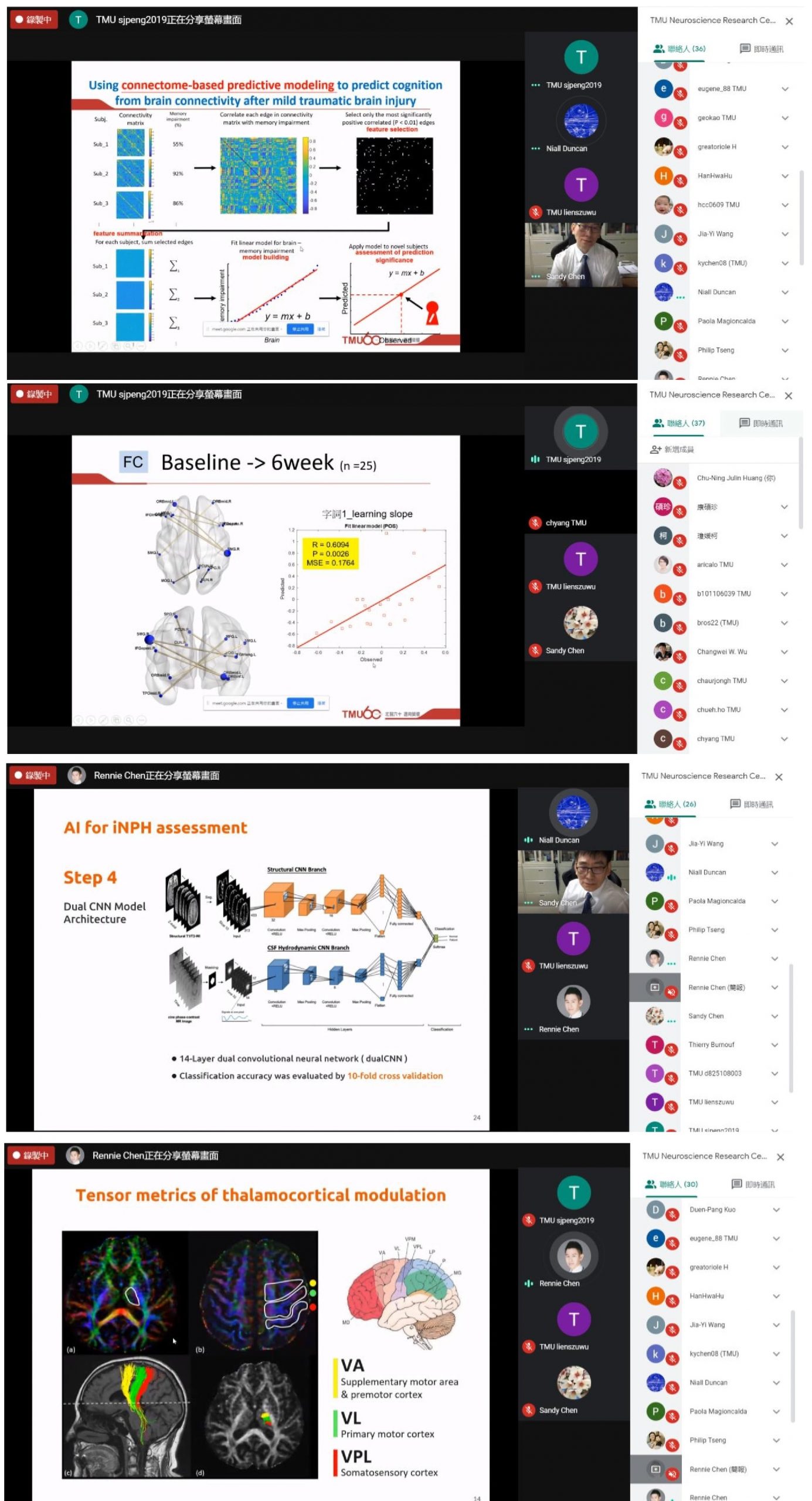 附件下載:神經醫學研究中心月會紀錄0701