The May monthly meeting  of "TMU Neuroscience Research Center"
Time: 2022/05/11 (Wednesday) 12:10-13:40
Agenda:
 Host team: NeuroImage Team led by Vice President  Cheng-Yu Chen.
"

Thalamocortical Coherence as a Model to Investigate Postconcussion Syndrome

" presented by  Dr. Yi-Tien Li 
"Prediction of Postconcussion Working Memory Decline Using fMRI and SVM" presented by Dr. Yung-Chieh Chen 
—————–Video conferencing—————————————————-
Software: Google Meet
Attention: The meeting will be videotaped as proof of attendance.
——————————————————————————————-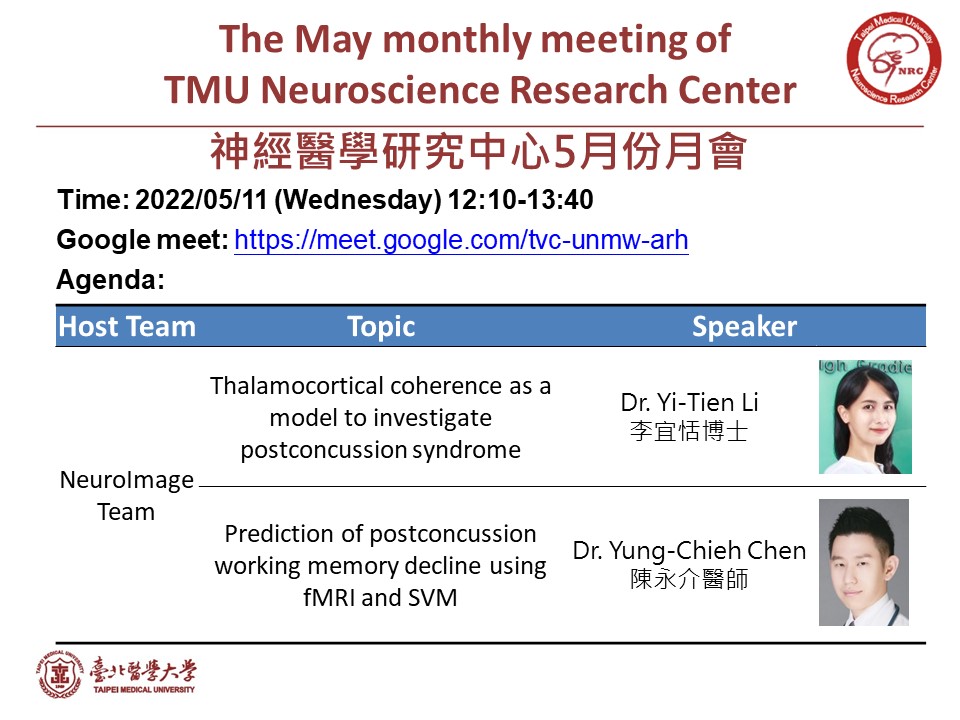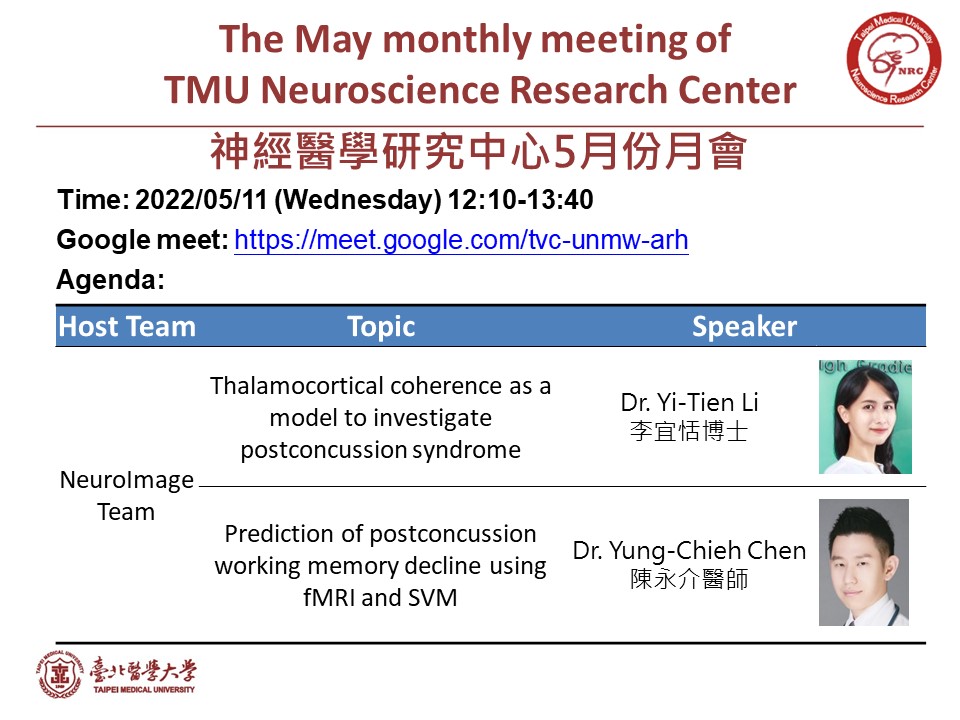 If you have any questions, please feel free to contact us.
Thank you.